10 things you should know about BIOPOLIS- the bio research hub of singapore!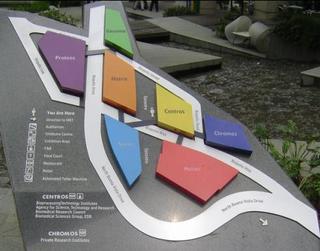 Location is behind MOE, Buana Vista MRT…you can see it from the train while going from commonwealth to buana vista
you can easily spot German, French, Indian, Taiwanese and Chinese researchers strolling during the lunch hours
Turn a head and you'll find a PhD guy!
the food places are damn posh!!…some names include Raj, Infuzzi, etc.
The building names are so scientific - Helios, Proteos, Nanos, Chromos, Matrix, Genome, Centros
The building icons are the shape of the building!!!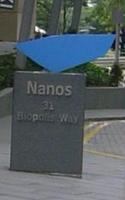 Interns are not only from NUS, NTU…but also from MIT, carnegie mellon or princeton…go grab your chance :)
you can even find kids…thankx to a kindergarten.
Everybody carries a tag which is the key to their secret labs!!!…i have mine too…haha so i feel very important…lame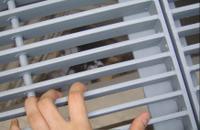 There is this drain between Nanos and Helios…look down and you'll see yourself standing above a 4 storey ventilation HOLE!!!!…scary man…go check out!!
The name is BIOpolis…so what is a would-be electrical engineer doing there?!?!…haha more to come!