It's been 4 and a half years since my first post.
Other than writing about myself, I had no idea what i would write about when i first started. So I had categories that basically depicted how i spent my time. Through the years of inconsistent blogging and recounting my experiences, I am changing and I am evolving. Thankfully, I am finding my way through towards a focus.
And I thought, I would write more about this focus. I have thus created 4 categories as shown in the side bar... they are simply:
Technology
Ideas
Productivity
Strategy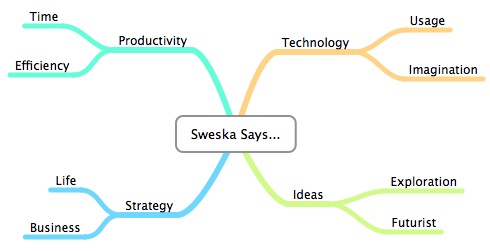 As i go into this year, I am also getting involved in a few interesting projects as i continue with my Neoteny Venture 2010. Through these ideas and explorations, in the web-sphere you can also find me at...
And lastly, I would love to hear from any of you ... drop me comments and views anytime :)