just finished a marvellous lunch buffet from the tiffin room @ raffles hotel. I'm in love with this hotel. And it's only now that i went inside to take a good look… it's extremely nostalgic as it reminds me of its cousin - the grand hotel.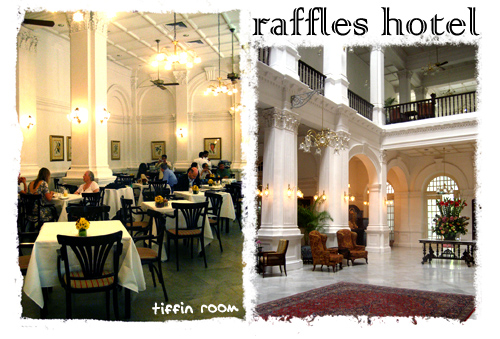 Thanks to mamu, we had a lovely time there. He always amazes me with his choice of food and style and not to mention his travel stories. Sitting inside the tiffin room, he goes on with his stories in Europe, US and India - long drives, castles, mountains and monuments. Now that he's finally staying here in Singapore, we have someone to join us for family outings :) One day, i'll be like him - sharing with others about my travel and adventure stories, giving tips and insights and stories of getting lost and finally being found.
hmmm… when will that day come?