i live for photo/picture editors like Photoshop, Gimp or Picassa. And now there's a new one totally online… Picnik. It's still in beta, but i can see that it'll be an awesome stuff :P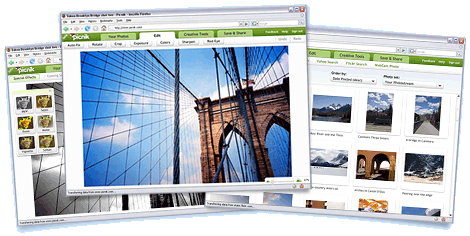 Some of the features as said in their site:
One-click photo fixing or in-depth tweaking
Crop, rotate, and resize in real-time
Tons of special effects, from artsy to fun
Amazingly fast
Works directly with many photo sharing sites
No download required, nothing to install
Works on Mac, Windows, even Linux
Free version, premium version (soon)
sounds cool eh!