After incessant tantrum throwing yesterday, dad couldn't take it anymore and we went out immediately and look what we got...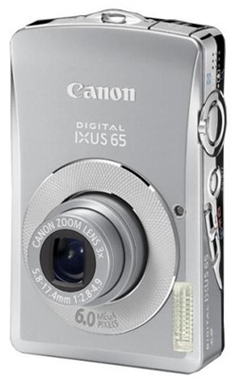 It's a Canon Digital IXUS65!!! OOooohhh i hope it's a much better point and shoot with 6 mega pixel and 3X zoom. I was going through other technical specifications, but well other than zoom and resolution, i don't understand the rest :P
So in all i bought a sleek sexy case that fits in my palm, a mini tripod, 1GB storage and most importantly i emptied my bank account. Talk about impulse buying! Well, with 53 bucks left Sweska is really poor now. But i am immensely happy :D Yyyiiiiiipppeeeeee!!!!!