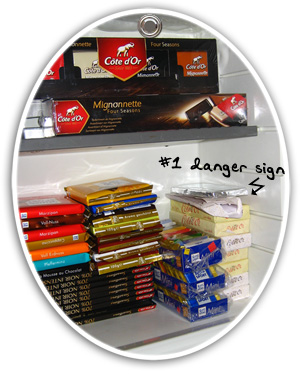 I got this pic for mom to show her all the chocolates i got from Berlin and Brussels… they are all piled up in my little fridge!
And she asked me to taste one of them and if I like them, I should buy more… bad advice. So i opened that Belgium dark chocolate bar and half was finished within an hour. That's alright! I'm merely tasting them and by the time i write this, well it's actually all gone.
Please hope that i don't gobble down all of my entire chocolate store before they all reach you guys!! Any suggestion to somehow lock them up and keep them away from me?
*yummm.. that one looks good too… i should have a bite*