I'm blogging while waiting for the varnish and glue to harden up on my hand. Then i shall sandpaper my fingers and try to take them of. I tried pouring thinner on my hand and i made my hand surface worse!! how to take off all these mess!!!!! I can't take out my contacts without cleaning my hand. Ok maybe i can take them out and throw them away since they are disposable. But tomorrow i won't be able to wear them!!! And I don't wanna roam in campus with my geeky specs….ultimate degradation of my reputation ….@*&#(@*&#%@#!!!!!!!!!!!!!!
Yesterday was sooooo bad. I'll never forget the difference between Sim Lim Tower and Sim Lim Square! But one thing that really kept me going was those really nice letters from my little bros. Ok they are not little….they are in upper secondary.
And YEAH!! I made no spelling mistakes…obviously because i used ultra simple language and avoided all those difficult joining words. It was really so responsible for him to write back to me and say that the 300 rupees i gave him was well used. He bought an english grammar book which helped him a lot. He wants to be a lawyer you see. How how??? It all made me go back to that night where we all just bursted out crying that it's so easy for us to fork out money but so difficult for us to help so many of them out there… we just sat there 25 of us crying and not knowing what to do.
Today i'm slightly relieved. Because my motor circuit works…lalala!! Ok fine at least one of the motors works and YK will help me debug tomorrow! And a big big thank you to des and kang hao - they came all the way to the lab just to help me. But poor jazz…she was so down today after burning away chips after chip. Cheer up!!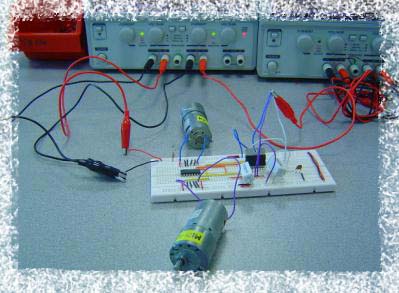 It's good to be an optimist…we shouldn't complain. After all we'll be doing all the debugging in an air-con lab, with the internet an inch away and food without a thought away. We are having the chance of such a good education where other people elsewhere are just struggling to survive. Tomorrow will be good :)
Ok that's all….uuuuuuhhhhhhhhh i just realised my hair has varnish too and it has hardened up BIG TIME!