I have been itching to post up how i had my afternoon coffee last weekend. Sitting on that narrow staircase winding up the wall of my hostel, i sat there beside the railing having my coffee while the sun ray was falling on the entire east of Lyon. See that? This is right from the Fourvière Hill over-looking the Vieux Lyon and really far away at the horizons can you see those snow capped Alpes mountain range?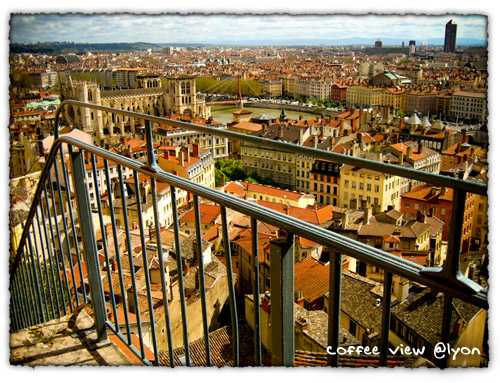 The thing is …i didn't know that i would be seeing this view… and in the coming weeks to go, I will never know what I will be feeling and seeing. And this is exactly why I have been running away every single weekend to a new place. Sometimes I can just spend the entire afternoon listening to the african drums beside the Rhone river, or watch the southern fields and the eastern Alpes as my TGV runs from Lyon to Marseille… I could be doing just purely nothing.
And for this pure thrill of seeing and experiencing something new, I keep running away every single weekend! Luxembourg seems to be in the agenda for this weekend. I got my trains and a place a night… and the rest I'm am just getting too lazy to find out!
Idleness and ignorance is sometimes my greatest thrill… and i am getting more than I have imagined!