After 4 years of undergrad studies, i can finally go on to the next stage of my life! The academic gown surely made us look much more intellectual :P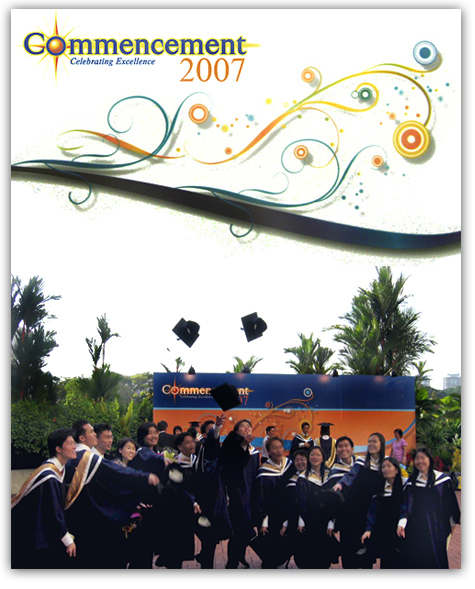 I have learnt something really powerful - be careful of what you wish for. Next time i must wish for greater things so that in the process of working towards them, I become someone worth becoming.
The greater danger for most of us is not that our aims are too high and we miss it, but that it is too low and we reach it.  ~ Michelangelo
This is surely the start - so many new people to meet, new challenges to overcome and new places to visit. This is indeed the Commencement!! Woooohooo!!!!!!