This time I met up with Stefano Virgilli, director of VOX Labs School of Visual Arts right on top of the Orchard Road for a little coffee on a Monday afternoon.
Ever since I have known Stef almost 3 years ago at a Barcamp Singapore 2008, he has always been a champion of free sharing and learning of various digital tools for 3D, animation and graphics. A very experienced graphics, 3D and animation designer himself, he is also seen at the monthly sessions at the Creative Crew, Adobe User Group in Singapore. He has never failed to make me see the visual or design side of things as well as explaining any technical concepts easily to a vast audience - something that Stefano does really well and i'm learning from him!
So let's hear from Stefano and his pulse on yesterday, today and tomorrow as he takes us through a journey of Atari, Basic, North Italy, Singapore and Visual Communications!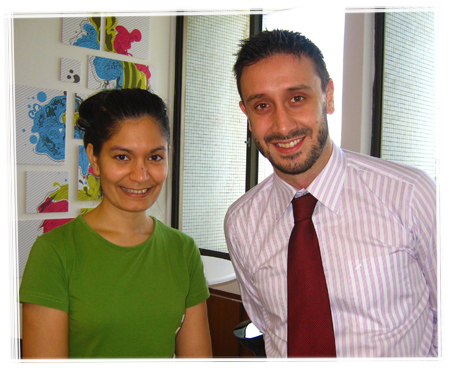 Connect with Stefano on Facebook, Twitter, VOX Labs School and Creative Crew Singapore!